THE TOP PROFESSIONAL ACADEMY FOR
NAIL TECHNICIAN
MAKEUP ARTIST
AESTHETICS
SPA/MASSAGE
HAIRDRESSING
BARBERING
MODELING
PROMPT CAREER PROSPECTS CERTIFIED BY THE MINISTRY OF EDUCATION
Your career launches from Cristi's Academy vocational training choice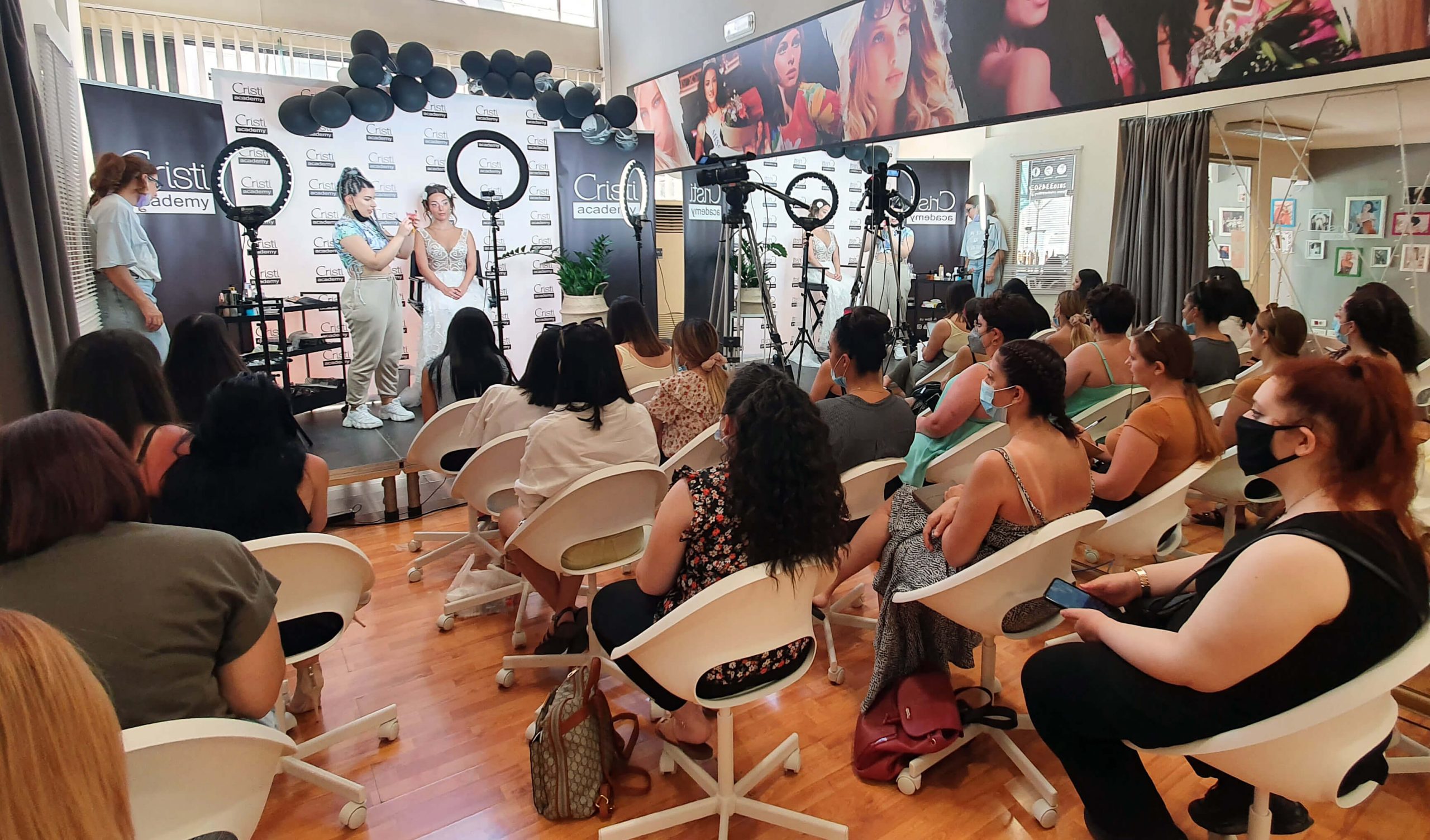 We often host top professionals in the field, in order to develop the professional status and enrichment of knowledge for both students and professionals already in the field.
The development and information about the new trends in each specialty, is a basic prerequisite for a professional or not, and in fact can be the element that will differentiate him and make him stand out in the profession in which he operates. Some of the seminars you can register for are:
Brow Master Class Workshop
Extensions Eyelashes & Lash Lift Lamination
Makeup Master Class
Nail Tech Seminars
Certificate of attendance is provided in all seminars.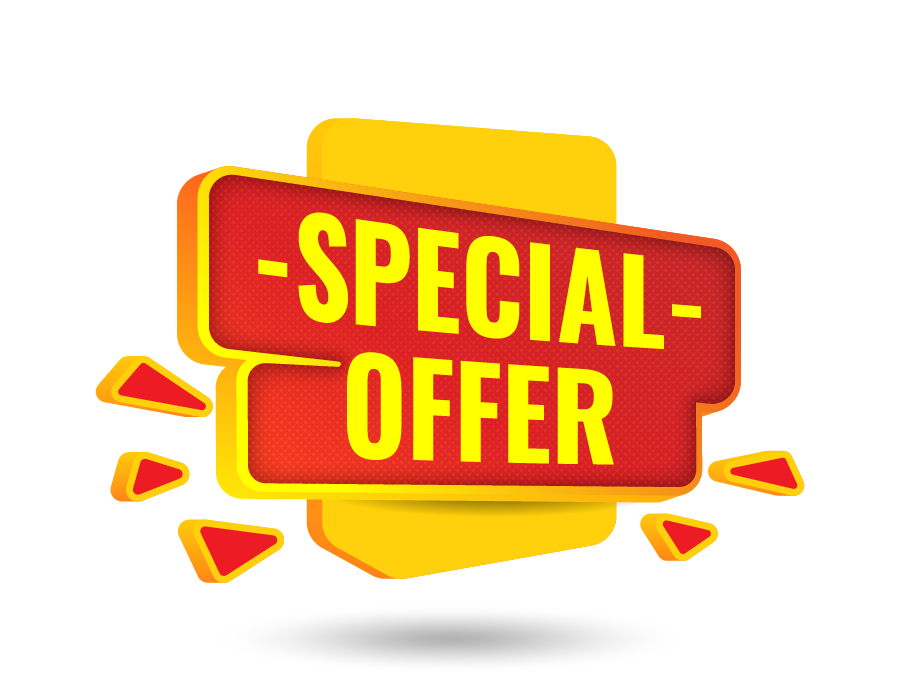 Combine two or more specialties by choosing one of the combo packages below and take full advantage of the up to 45% discount! 
Combo 1:Cosmetics /Spa/Massage + Manicure/Pedicure  + Professional Makeup
Combo 2: Manicure/Pedicure + Professional Makeup 
Combo 3:Cosmetics/Spa/Massage  + Manicure/Pedicure
Combo 4:Cosmetics/Spa/Massage  + Professional Makeup 
Combo 5:Hairdressing  + Barbering
35% discount applies to all specialties! 
reasons to choose cristi academy
Certifications of Training authorized by the Ministry of Education are granted
Curricula instructed in the Academy are recognized by the Ministry of Education  
State-of-the-art facilities, fully-equipped auditoriums, pleasant and welcoming environment 
Small-groups,  providing the instructors the chance to dedicate personal to each trainee…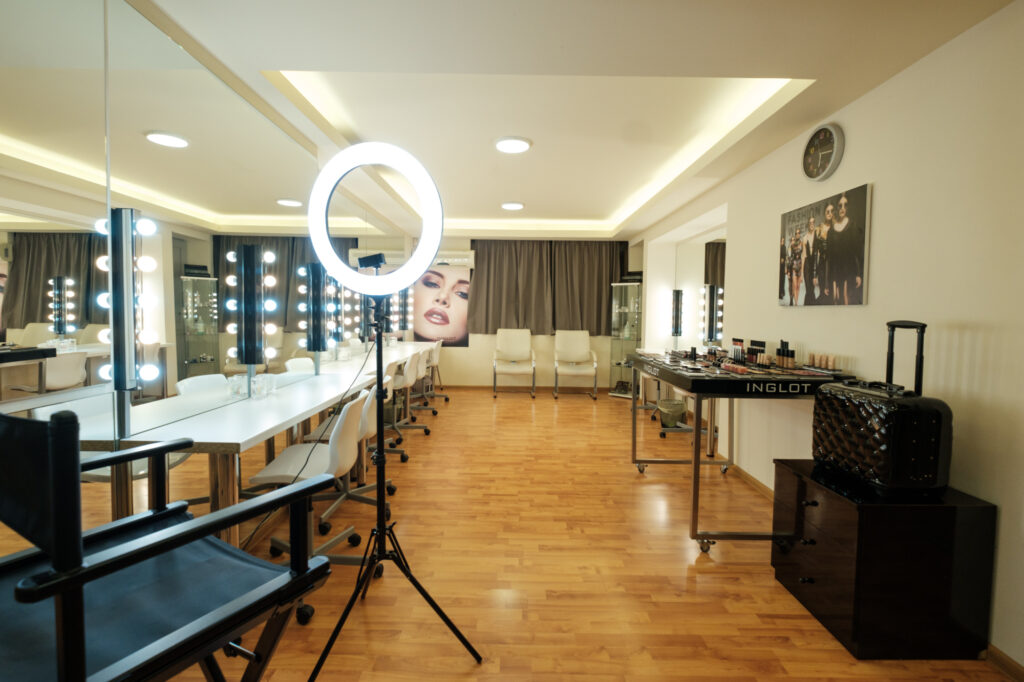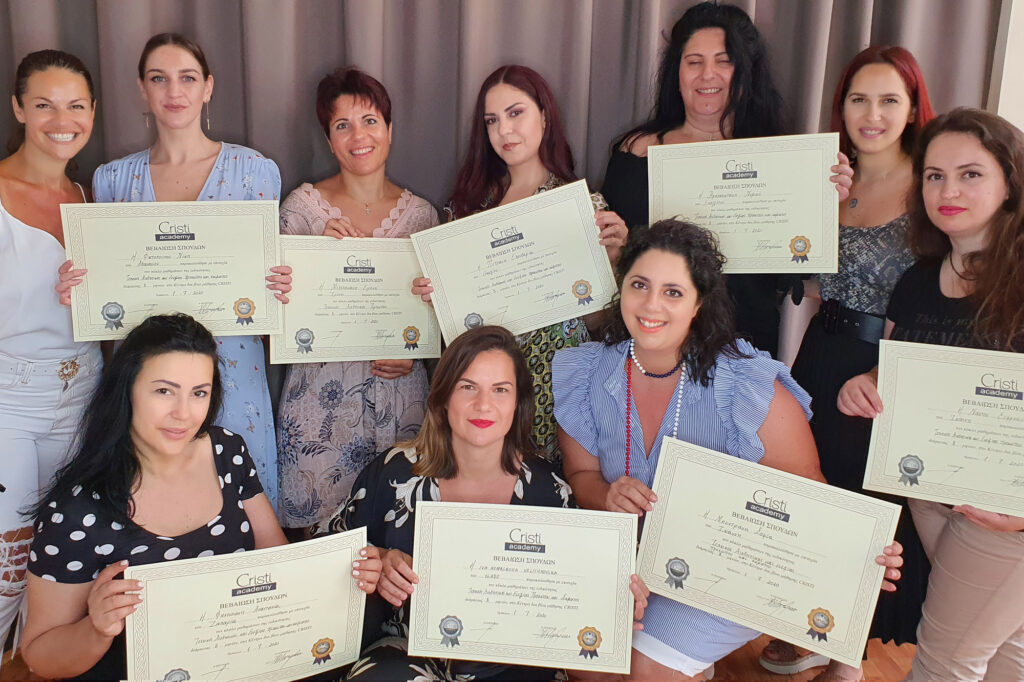 Cristi Academy  is an  authorized, cutting-edge  Lifelong Vocational Centre of Level 1 specialized on beauty professions.  
Cristi's  Academy mission is the deliverance of  specialized training, knowledge and expertise in order to enable the Academy's trainees to gain experience on one of the beauty professions, within a short time period (3 to 8 months)  and affordable fees, and immediately enter the job market…